Red Ribbon Week Dress Up Days Monday- Red Day Tuesday- Band Together Against Drugs- Wear your favorite band shirt Wednesday- You Have the Power to Stay Drug Free- Superhero Day Thursday- Too Smart to Start- Nerd Day Friday- Extinct the Eagles- Attire From the Past

This a developing story, and the details may change as information is confirmed and verified.  In Buccaneer stadium last night, in a sub-varsity game between East Chambers and Anahuac, a student, without realizing it at the time, was injured in the leg from a .22 caliber bullet.  There were no shots heard from inside or nearby the stadium.   The Chambers County Sheriff's office is investigating.  If anyone heard or saw anyone shooting into the air within a mile of the stadium or has any other information related to this incident, we ask that you contact the CCSO at 409-267-2500 or the school at 409-296-6100.  As a reminder, shooting a gun into the air randomly can be very dangerous to bystanders, and a stray bullet can travel over a mile in the air.

Chambers County Health Department will be at the Dome at the EC High School campus October 13th 1pm to 3pm offering the Pfizer Covid-19 vaccine for students/teachers/staff/parents ages 12 and older.  The link for parents to pre-register is: Chambers County Health Department - novelHealth Passcode: Bucc@n33rs2021 (it is password protected from the general public – we will only offer to students/teachers/staff/parents on those dates) *The consent for minors is included on the registration link* Paper copies and onsite registration will be available, but you are encouraged to do pre-registration to save time! Second doses will be scheduled at the time of vaccination, and will be given at the school (for student and teachers/staff) and at the Public Health Department for parents/adults). Information for parents who might be concerned or have heard misinformation regarding the vaccine regarding infertility:
https://www.acog.org/clinical/clinical-guidance/practice-advisory/articles/2020/12/covid-19-vaccination-considerations-for-obstetric-gynecologic-care
"Importantly, claims linking COVID-19 vaccines to infertility are unfounded and have no scientific evidence supporting them. ACOG recommends vaccination for all eligible people who may consider future pregnancy." CDC information regarding vaccine recommendations for adolescents:
https://www.cdc.gov/coronavirus/2019-ncov/vaccines/recommendations/adolescents.html
Those who are vaccinated and are exposed to a positive case do NOT have to quarantine (as long as they are not symptomatic). Those who wear masks and are exposed to a positive case do NOT have to quarantine (in most instances).
Hey Bucs! October is National Bullying Prevention Month. Wear a BLUE shirt tomorrow and every Monday throughout October to show your support!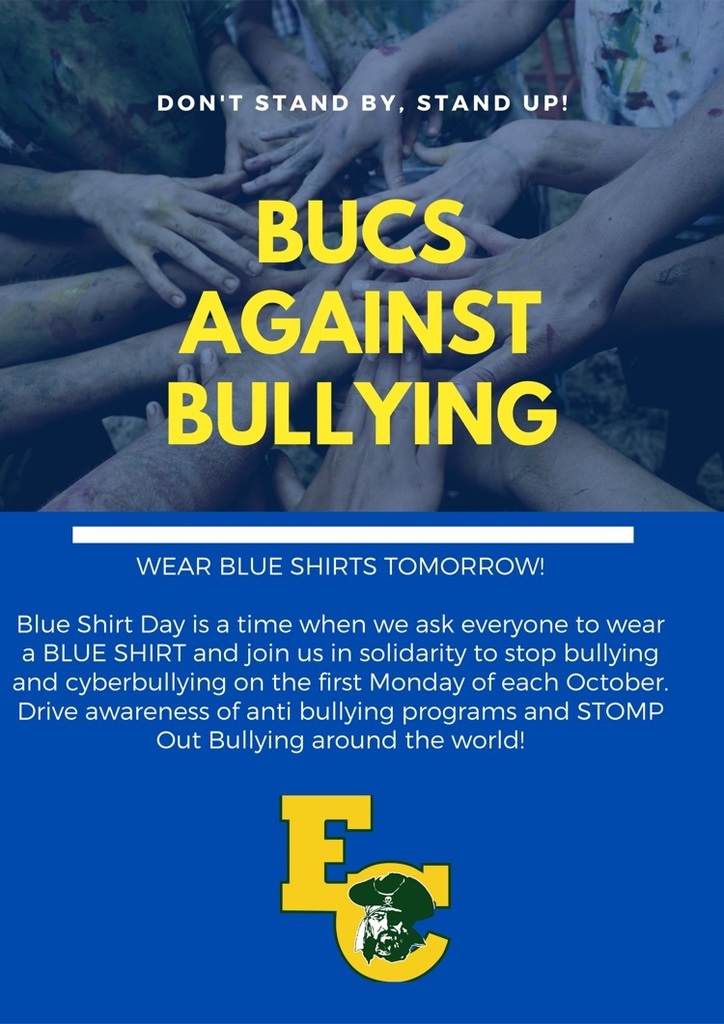 Our JV football game vs Hardin has just been moved to Buccaneer Stadium (home) due to Hardin not being able to secure game officials from the Houston Officials Chapter for the game. Our updated game schedule for this evening is as follows: 7th grade game-5 pm kickoff (6 minute quarters) 8th grade game-approximately 6:15 kickoff (7 minute quarters) JV game-approximately 7:30 pm kickoff (8 minute quarters)
EC HOMECOMING GAME IS THIS FRIDAY! Here are the rosters for the EC vs Hardin game on Friday, September 24th. Kick-off at 7:30 PM. Full color, printed programs will be sold at the game for $3! Look for ECHS students near the entrances.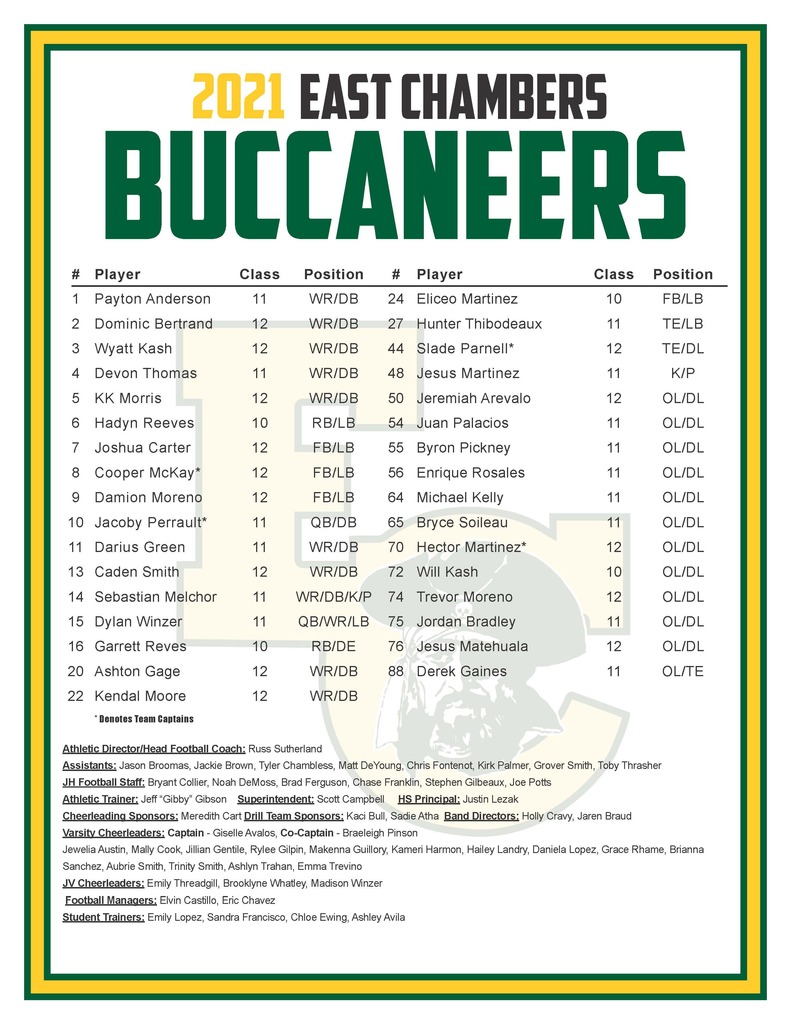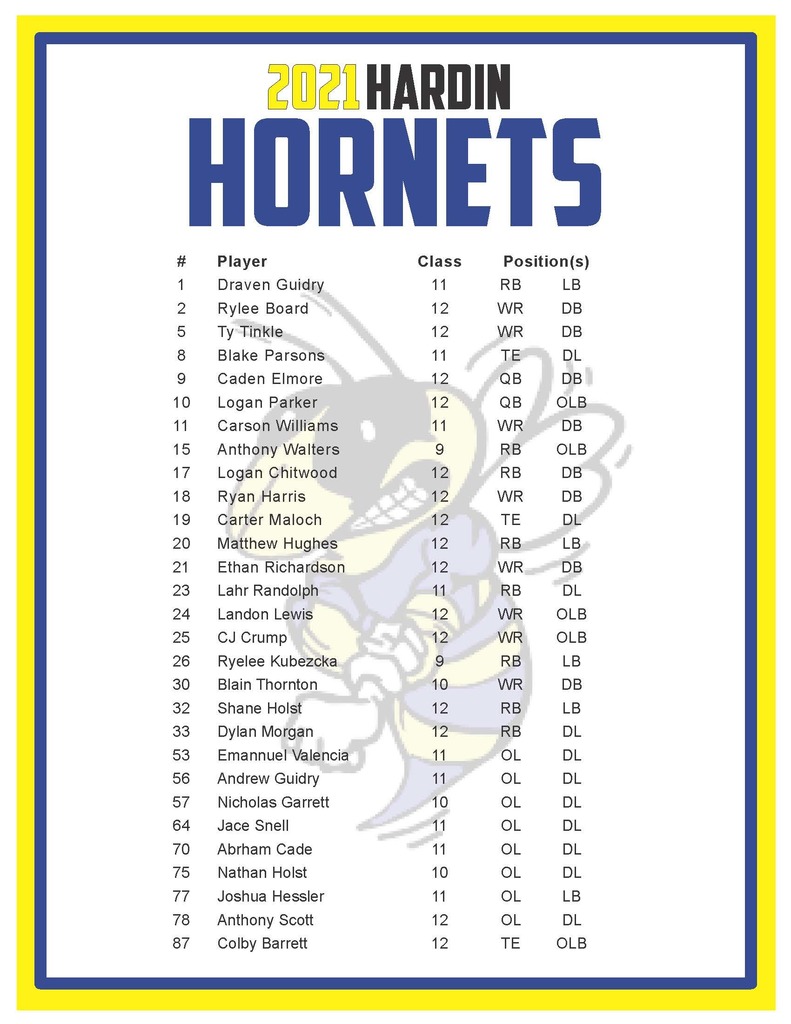 East Chambers ISD schools will be open tomorrow, Wednesday, September 15, 2021 at their regular times.
School Picture Updates!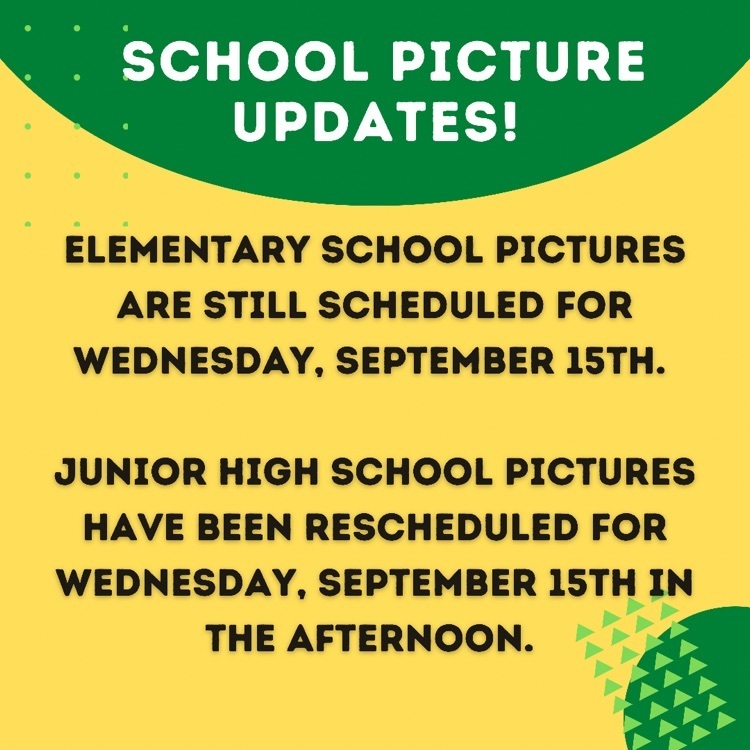 Due to the forecast of inclement weather for tomorrow, Tuesday, September 14, 2021, East Chambers ISD campuses will be closed. Classes will resume Wednesday, September 15, 2021 at regular time.
Congratulations to the 2021 EC Homecoming Court! Come support the Bucs next Friday, September 24th vs Hardin!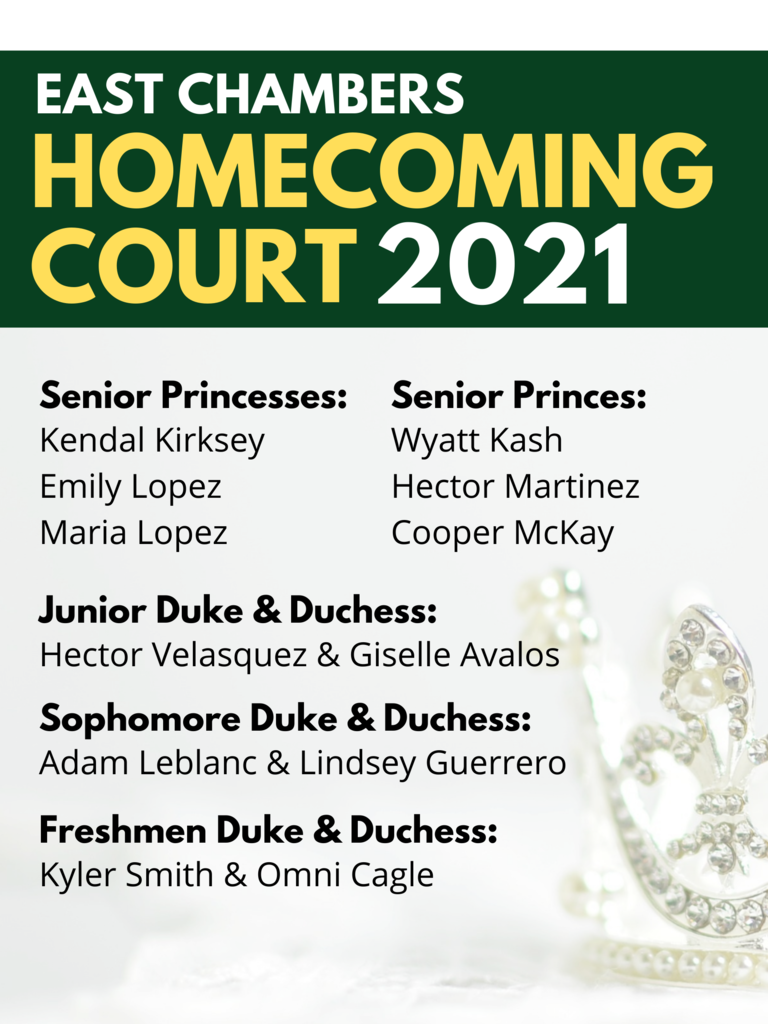 Parents — Picture Days are happening next week! Save time and order your child's school pictures online! Visit
www.prepayorders.com
and enter your child's campus code to place your order.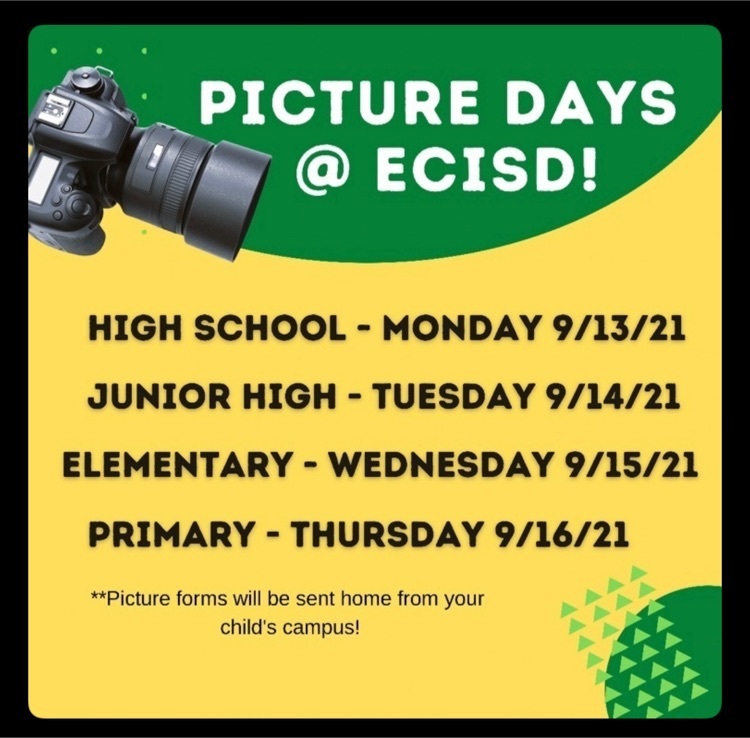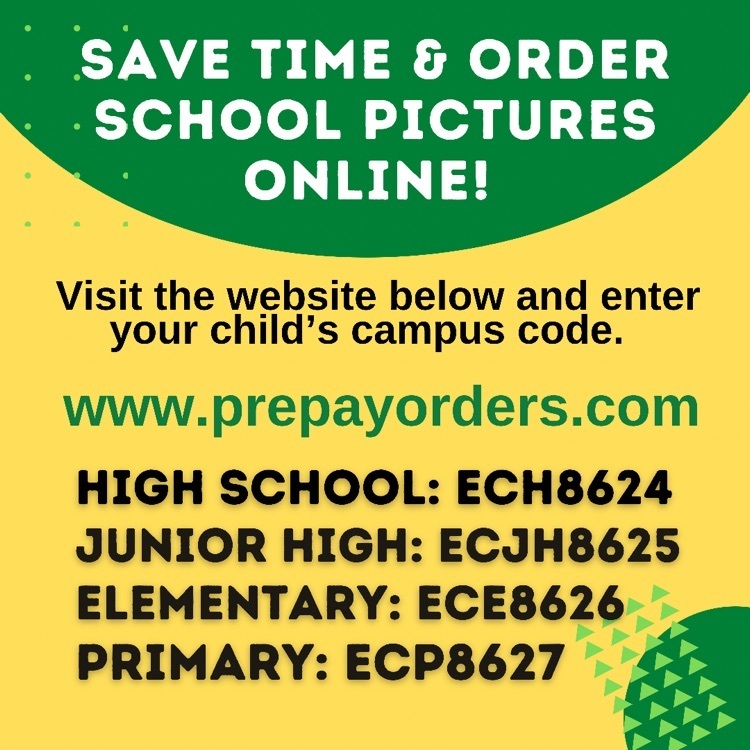 Parents -- If you need an extra form for picture days happening next week, you may print this one and send with your child on picture day.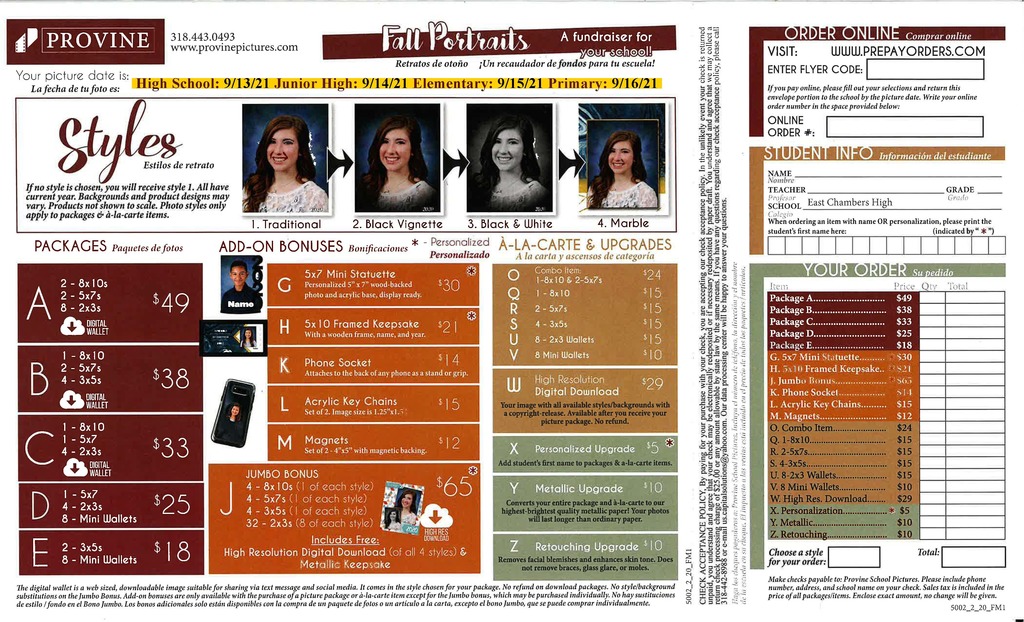 All tickets for Hamshire–Fannett ISD sporting events must be purchased online through GoFan. Tickets for this Friday's game, Sept. 10 are available for purchase on GoFan now. GoFan website:
www.gofan.co
Download GoFan on mobile device: Available to Apple users only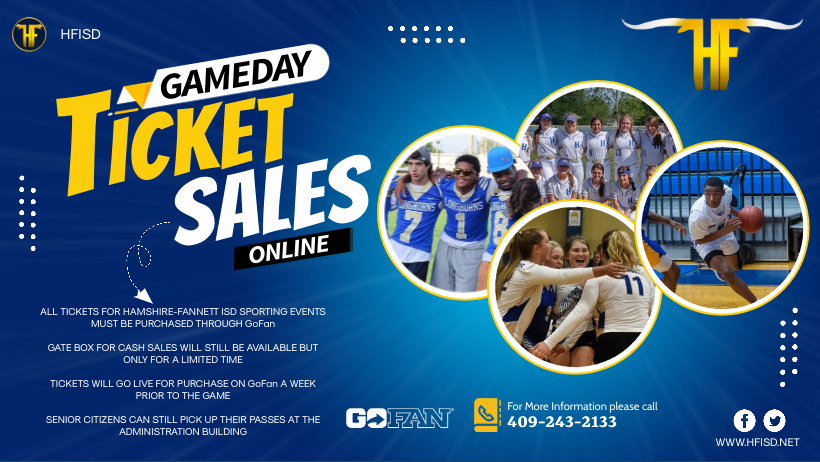 Parents, mark your calendars! Provine School Picture dates for all campuses happening soon.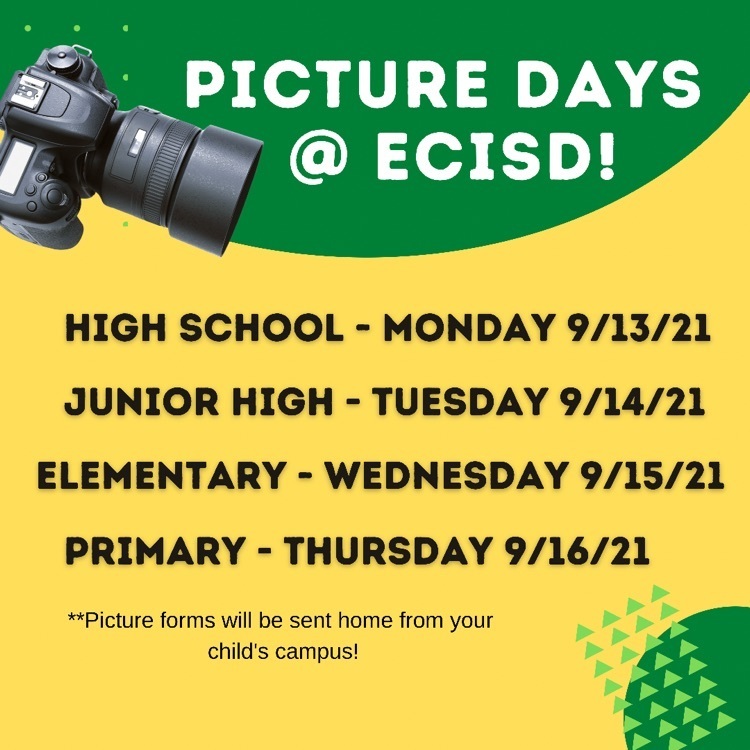 Rosters for the EC vs Brookshire-Royal game tonight, September 3rd! Kick-off at 7:00 PM!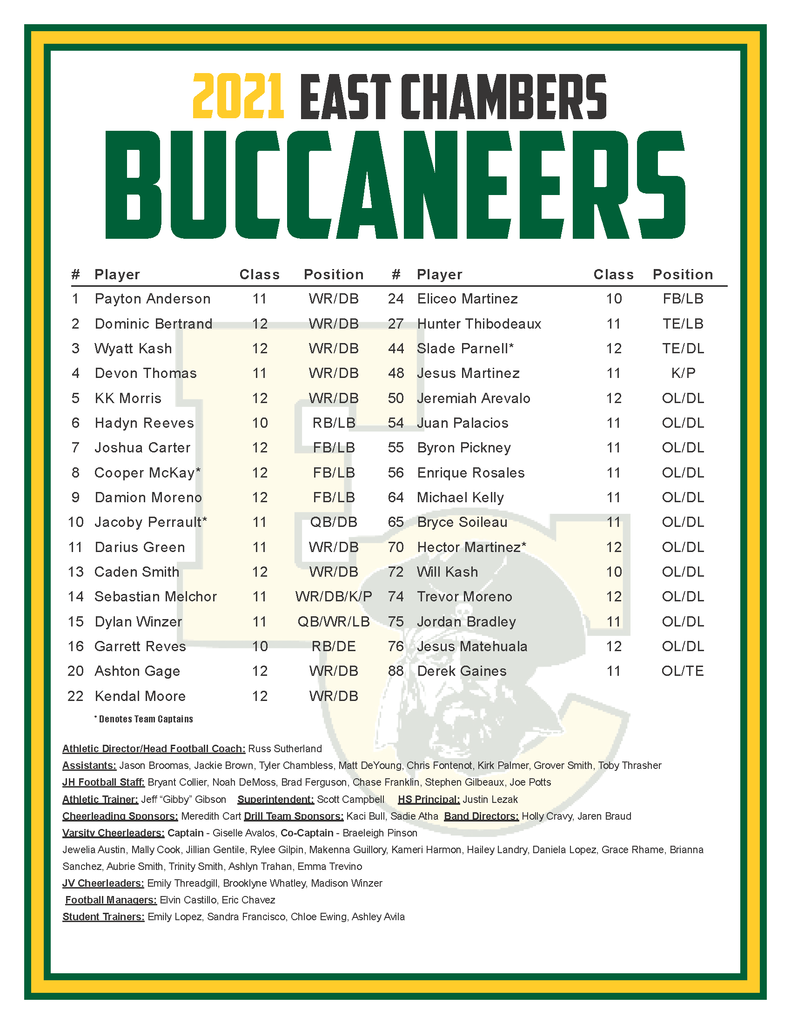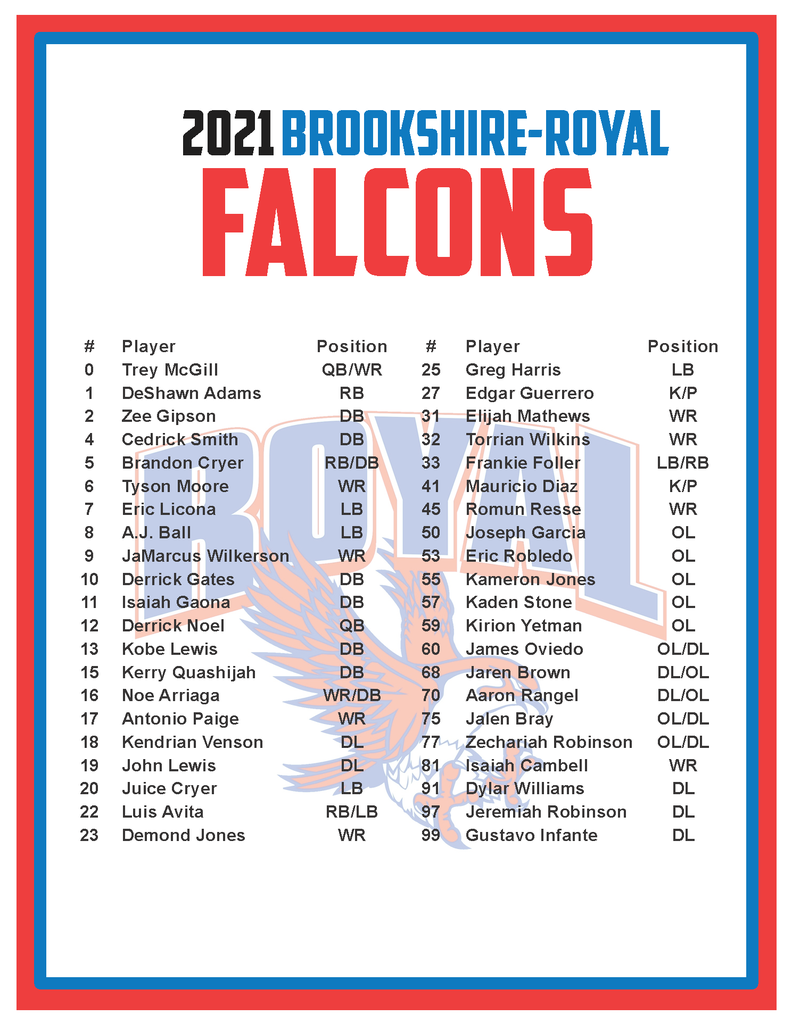 Good Evening EC! HJ has canceled our varsity football game scheduled for this Friday night due to Covid.  We have secured a HOME game in our stadium for this Friday night vs Brookshire-Royal.  The game will kickoff at 7 pm! Geaux Bucs! -Coach Sutherland

Information for buying tickets to Volleyball/Football game @ Hardin-Jefferson High School this Friday, September 3. There will be no paper tickets. You must have the app on your mobile device. Please share. Go Bucs!!!!
https://gofan.co/app/school/TX14317

CHEER CLINIC SEPTEMBER 11!!!